Wellspring
Teacher Training
Exceptional teachers need exceptional training. At Wellspring we support teachers to become the very best they can be with supportive, highly effective, expert training at all points in their careers. We work internally and externally to develop teachers' skills with Wellspring and beyond.
We believe in professional generosity, and share our expertise and knowledge with those working in education across the sector.
Josie Thirkell Institute
The Josie Thirkell Institute of Education (formerly Positive Regard Teaching School Alliance) provides professional development for all, including Initial Teacher Training, CPD, apprenticeships, leadership development programmes, coaching and mentoring, knowledge sharing and networking.
A cornerstone of the Josie Thirkell Institute is Josie TV – an online broadcast service that offers peer to peer training and knowledge sharing in all aspects of teaching and education. This 'always on' service offers a wealth of knowledge and expertise to support teachers and education professionals at all levels.
Nurturing talent is what the Josie Thirkell Institute does best. It enables people to become the authors of their own destiny.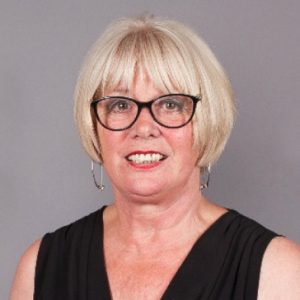 The Josie Thirkell Institute is named after Wellspring's first chief executive, Josie Thirkell, OBE. Josie was the visionary and driving force behind Wellspring as its founder. She was a formidable character who drove change and was inspirational in every sense. Sadly Josie died in 2017 but her legacy continues through the work of the Josie Thirkell Institute.
Positive Regard
At Wellspring, we subscribe to the philosophy of Unconditional Positive Regard and adopt a relational model towards behaviour, putting the individual needs of the child at the heart of everything we do and operating in a trauma-informed way. This approach is extremely effective in managing the most challenging behaviours and Positive Regard is a service developed to all support schools and education professionals in understanding and employing this approach.
Positive Regard is more than a training and consultancy service. The holistic services we offer are flexible and shaped completely around the needs of the children and young people. We work with schools and children's services to bring about an empathetic culture of support through staff training, practice modelling and policy review.
Our offer includes wellbeing, mental health, behaviour and SEND services. Each service is tailored towards the specific needs of a school or establishment and a bespoke package is created by our highly skilled Positive Regard Specialists.