Difference Makers is our new half-termly magazine. As well as being a celebration of all the wonderful things going on around the trust, Difference Makers is packed full of tips and advice, experts knowledge, in depth features and more.
Regular features include: 
In the Classroom
Inspiring Spaces
Wellspring Roundtable
News Round-Up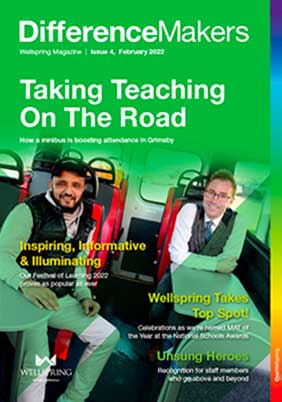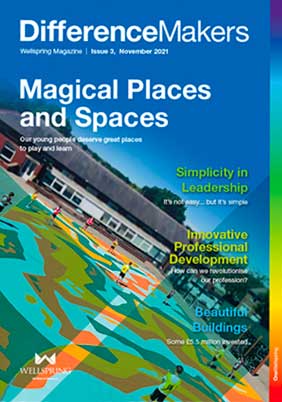 All the latest news from Wellspring, including reports from our 29 schools and beyond…
The Wellspring Way is our new show, exploring education and more through the Wellspring philosophy. Join education leaders and practitioners from across Wellspring and beyond as we talk about life in the classroom, what's going on in schools and how we can improve education for everybody.
Subscribe for free to access a new episode every fortnight and occasional bonus content too. Search for The Wellspring Way on Apple podcasts, Spotify or wherever you get your podcasts.
Our Wellspring Blog is a platform through which the Trust can comment on topical matters and share its vision and values. Each month is authored by a different voice within our system.
There is no shortage of wonderful things going on across our Trust. Our video library celebrates and shares the magic of Wellspring.
There has been an error: 'Forbidden'There has been an error: 'Forbidden'There has been an error: 'Forbidden'